Premium UniShield® Window Replacement Windows
Quality craftsmanship meets exceptional energy savings
Replace old and outdated windows with UniShield® replacement windows. UniShield® is the exclusive product of Universal Windows Direct of Sacramento, and its quality, style, and value are second-to-none when stacked against the competition.
Universal Windows Direct custom engineers every window to the unique specifications of your Sacramento home. Our professional window installation ensures an airtight fit to reduce drafts and maximize energy savings. Backed by our industry-leading True Lifetime warranty, every homeowner has peace of mind with the performance of UniShield® window installation.
UniShield® windows are available in an array of styles. Popular window styles in the Sacramento area include:
Double hung windows
Casement, awning, and hopper windows
Bay and bow windows
Sliding windows
Garden windows
Picture windows
Geometric shapes are available to add flair to curb appeal in shapes such as oval and trapezoid. Custom specialty shapes are available to engineer an entirely unique window shape.
View Our Window Brochure
Learn More About Our Quality Products
UniShield® is a low-maintenance window that's designed with a high-quality vinyl frame. The window requires little-to-no maintenance other than an occasional cleaning between seasons. Vinyl window frames are available in numerous color choices to complement curb appeal.
UniShield®'s famous glass packages are engineered to keep Sacramento homes comfortable. Even during the intense heat of the summer, UniShield® glass packages work against the elements to keep the home cool. UniShield® is certified by Energy Star and can reduce utility bills by hundreds of dollars per year.
This is achieved with the best technologies in the industry, including dual or triple pane glass. Argon and krypton gas is added inside the airspace for increased thermal efficiency. An application of low-e is key to reducing heating and cooling bills, and the glazing reflects the sun's UV rays during the warmest times of the year. In the winter, the sunlight can stream through the glass and naturally heat the home.
Professional Window Installation and Best Window Warranty
Universal Windows Direct offers expert window installation for premium performance. The installation team is skilled, insured, and experienced at installation all shapes and sizes of replacement windows.
Universal Windows Direct also offers one of the top window warranties in the industry. It covers components of the window including pieces, parts, installation, and craftsmanship.
UniShield® window replacement is one of the leading exterior remodeling products in the area. Contact Universal Windows Direct today to learn more about our product quality, warranty, and installation process.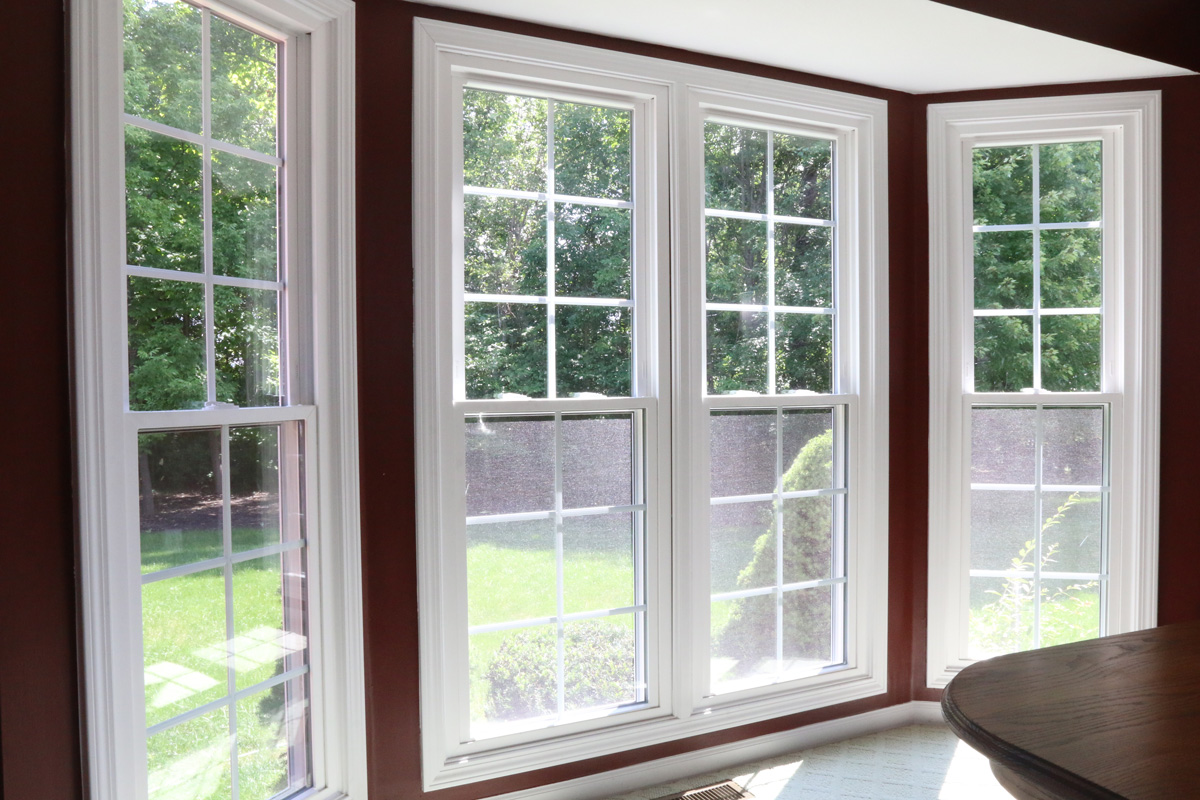 Get Started Today with a Free In-Home Estimate!